Friday, May 1, 2020 / by Shannon Eagan
While the past few months have been scary and uncertain with the Coronavirus pandemic and local & state stay-at-home orders, this time has also put our day to day lives on pause. On another hand, this time has also provided many a sense of comfort in the slowing down of life, and having time to spend at home with their most treasured friends and family members.
According to Keeping Current Matters, "The latest results of the Housing Vacancy Survey (HVS) provided by the U.S. Census Bureau shows how Americans place immense value in homeownership, and it is continuing to grow in the United States. The results indicate that the homeownership rate increased to 65.3% for the first quarter of 2020, a number that has been rising since 2016 and is the highest we've seen in eight years."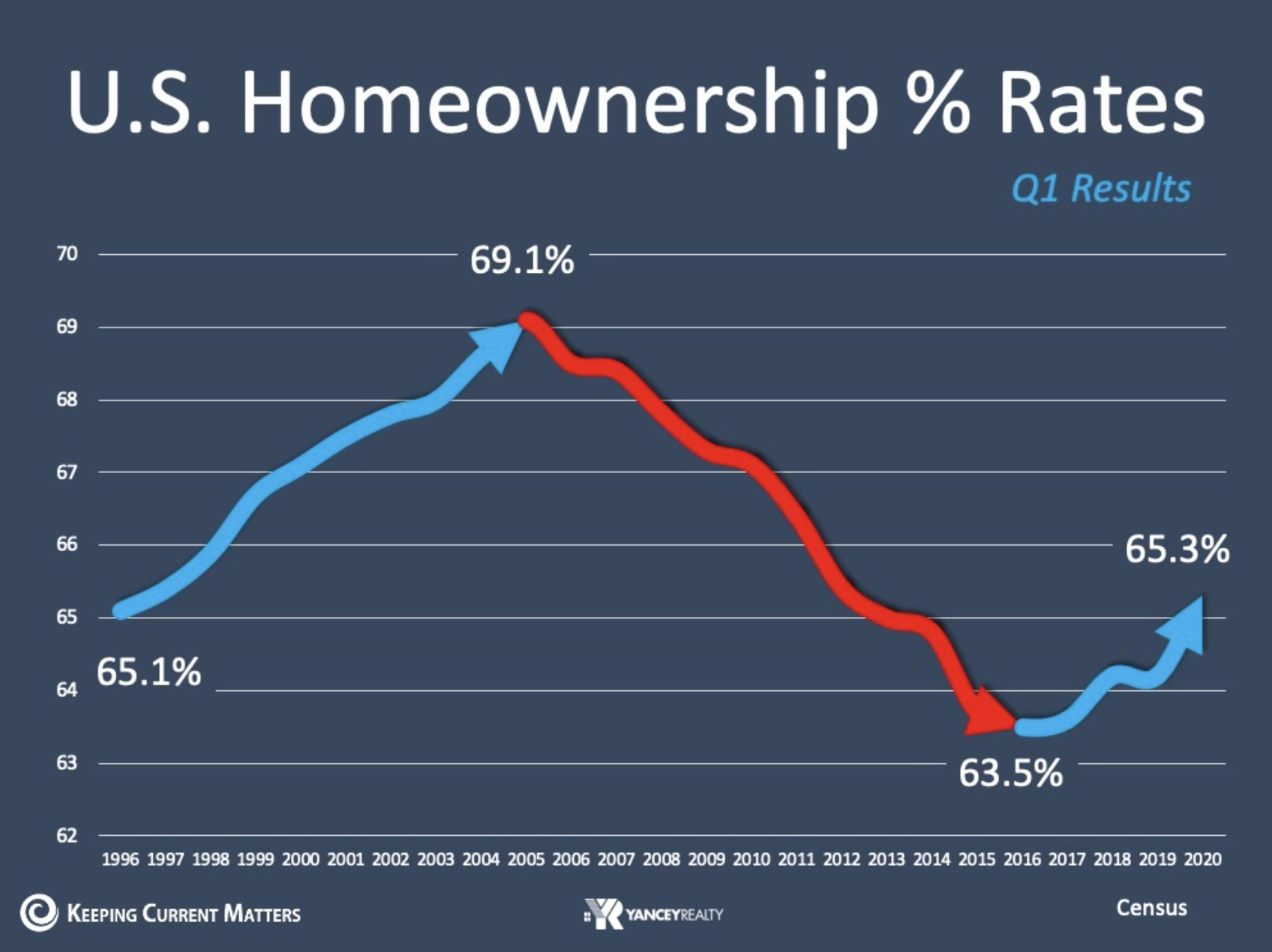 This rate seems to be increasing due to the decreasing mortgage interest rates and strong new home sales that took place in the months prior to the COVID-19 pandemic.
This year over year increase has also been prevalent in each generational group as shown below.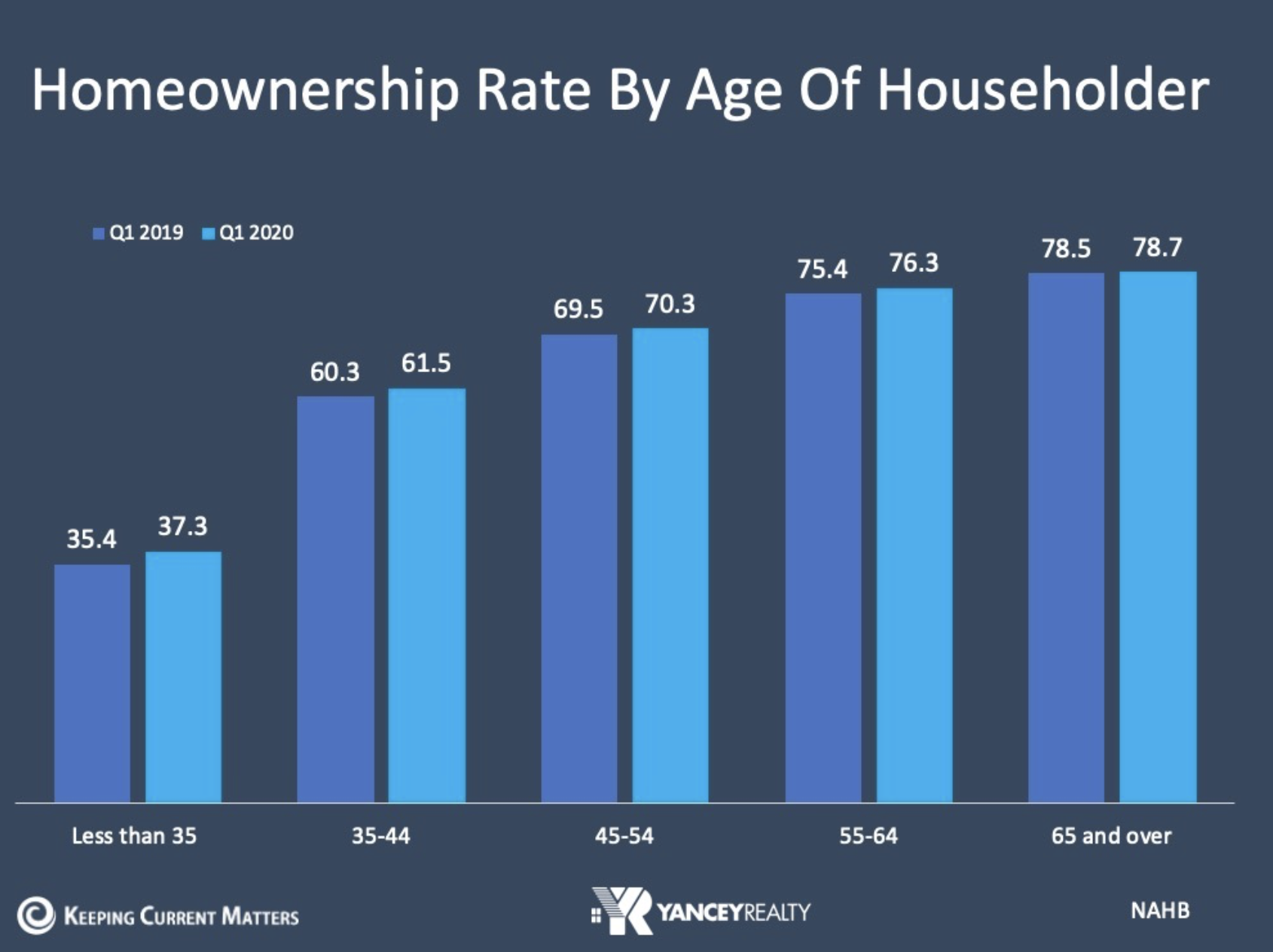 According to the article, "Homeownership is an important part of the American dream, especially in moments like this when many are feeling incredibly grateful for the home they have to shelter in place with their families. COVID-19 may be slowing our lives down, but it is showing us the emotional value of homeownership too."
The full Keeping Current Matters article can be found by visiting https://bit.ly/35tPecJ