Wednesday, February 5, 2020 / by Shannon Eagan
The real estate market is based off of supply and demand, and at the moment, the supply in Charlotte, NC (and across the US in general) is down, while demand is up!


This means that putting your home on the market today, rather than waiting for the "spring market" to hit may get you more money! You have excellent negotiating power when there aren't many homes on the market, meaning more money for you.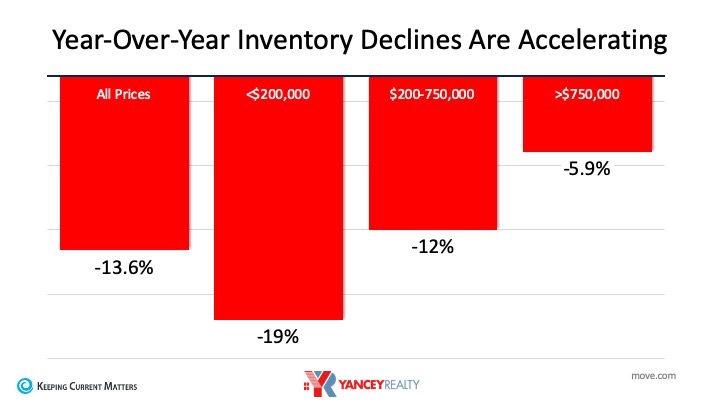 Give our team a call at 704-467-8877 to get your ?? sold sooner rather than later!