Friday, June 5, 2020 / by Shannon Eagan
If you've been thinking of selling, now is the time! Make sure to follow these 10 tips, so you're home is ready to sell itself!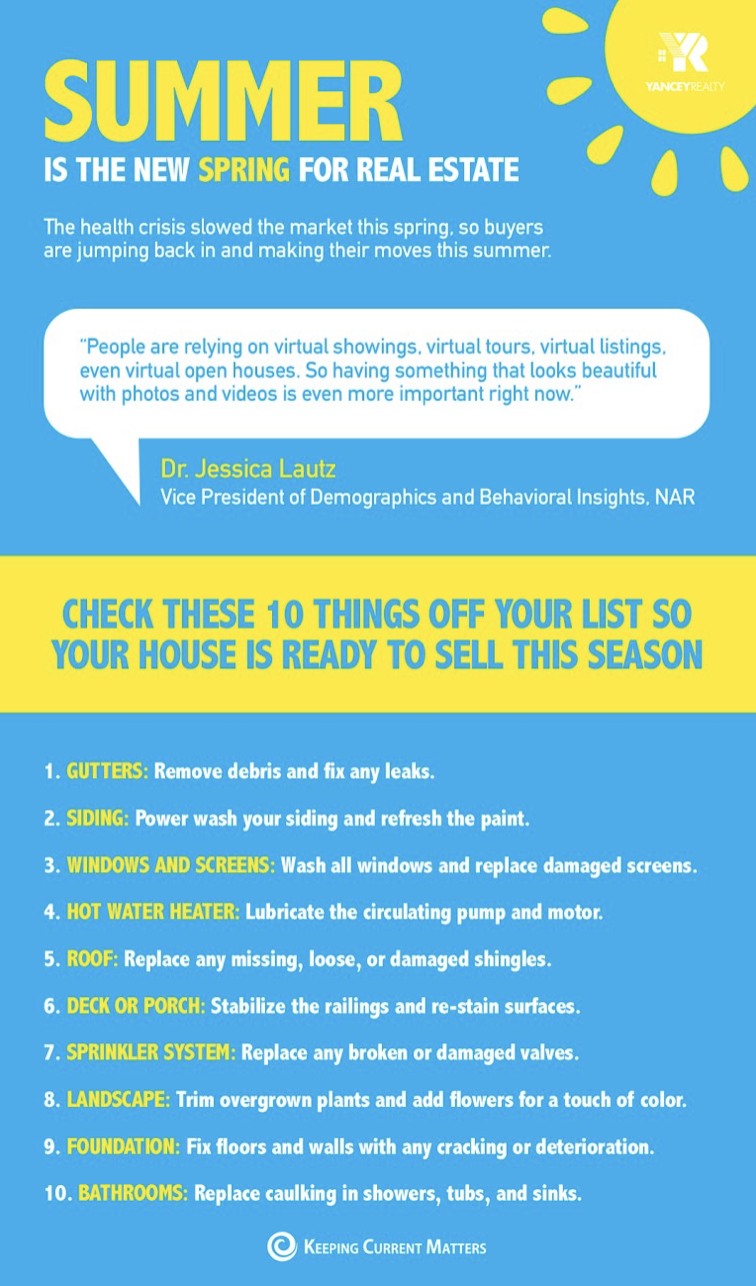 Bonus tip #11:
Hire a Yancey Realty agent to list your home! Give us a call at 704-467-8877 to get started!