Wednesday, February 19, 2020 / by Shannon Eagan
Despite more and more apartment complexes opening and being built throughout the greater Charlotte area, rental prices continue to rise.


According to a report by ApartmentList.com, "...median rents in Charlotte stand at $991 for a one-bedroom apartment and $1,156 for a two-bedroom. Charlotte's year-over-year rent growth is on par with the state average of 2.5%, but exceeds the national average of 1.7%."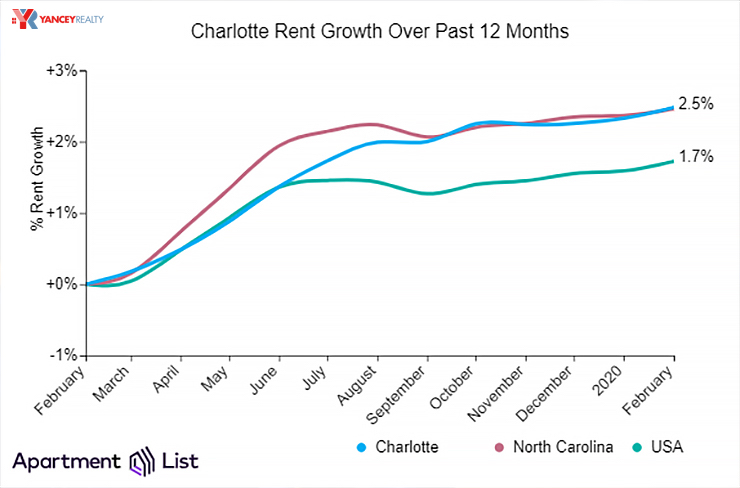 If you're sick of paying someone else's mortgage, and want to start paying your own, give us a call at 704.467.8877! Our team would love to help you find the perfect place to call home for good!