Friday, February 7, 2020 / by Shannon Eagan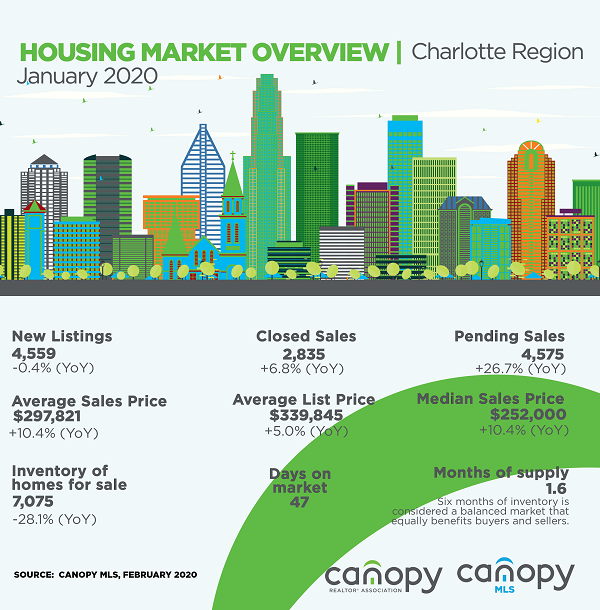 The Canopy MLS just released their January 2020 housing market update for the Charlotte region, and things are looking pretty great for sellers!


There's currently only a 1.6 month supply (the lowest on record for Canopy MLS), meaning there are fewer homes on the market. With less competition, the sales prices of homes are being driven up as the market is so competitive!


Now is a great time to list your home if you've been thinking about it, and the Yancey Realty team is here to help! Give us a call today at 704-467-8877 to get started!