Monday, February 17, 2020 / by Shannon Eagan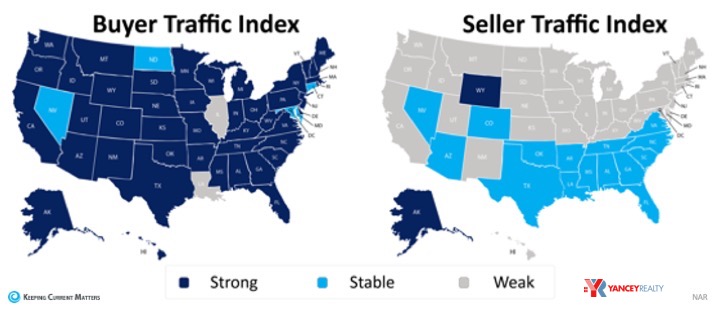 Buyer traffic is strong around the entire US. This means that buyers need to be patient when house hunting, as there are so many out there looking. It does also mean that once buyers find a house that they like, they need to act quickly so as not to miss out on the home of their dreams. Stronger offers are generally needed right now to stand out against the other offers also coming in.


Now is the perfect time to sell your home if you've been thinking about it. As you can see, seller traffic is stable to weak all over the US signifying less competition out there. If you wait until the Spring Market hits, you may not get as much for your home!


Whether you need help buying, selling, or investing, the Yancey Realty team would live to lend a helping hand! Give us a call today at 704.467.8877 to get started!